310 TINTING Home window tinting reduce energy cost and help skin cancer prevention
California home owners know why there is nothing healthy about tanning
In the beginning, the command was given to "Let there be light". Shortly thereafter, some very wise humans said, "Let there be tint!" We realize that, as human beings, we need sunlight to function and survive. It provides us with warmth, visibility, and photosynthesis. However, sometimes the amazing power of the sun needs to be toned down…just a tad! That's where the beauty of Los Angeles window tinting comes in. It allows you to appreciate the view, and the beautiful sunshiny days, without the harsh over powering glare, heat, and UV rays.  California homeowners know that there is nothing healthy about tanning. So they happy to put window film in their houses. Reference: Los Angeles window tinting information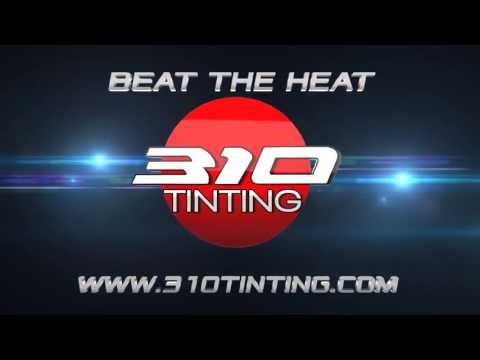 Window Tinting in Los Angeles and Skin Burn prevention
Tanning:
Any time your skin is not protected by sunscreen or clothes and gets too much sun, it can burn or tan. But why do some people get a sunburn and others get a suntan? You have something called melanin in your skin. It's the stuff that gives your skin its color. People who have dark skin have more melanin. People who have light skin have less.
When your skin gets damaged by the sun's rays, it makes even more melanin to try to protect your skin from being damaged even more. That causes the skin to change color:
Dark-skinned people usually turn darker brown, or tan, when they go in the sun.
Light-skinned people usually turn more red, or burn, when they go in the sun.
UV radiation, whether from the sun or a tanning bed, changes the structure of your skin, making you look older faster. These changes can be seen in people starting in their teens and early twenties.
frown lines
wrinkles around eyes
wrinkles around mouth
spider veins
age spots
thin lips
Los Angeles Window Tinting health prevention
Home Office Window Tinting new Ceramic Nanotechnology Films
Residential window tint:
Residential Window tint in Los Angeles is a way to defend the health and comfort of you and your family. Excessive exposure to direct sunlight can be very detrimental. It can cause eye damage, as well as premature aging through deterioration of the skin. It can even cause an increased risk of developing skin cancer.
But, who thinks to wear sunblock inside their home or office ? It's hard enough to remember to put it on when you are going out! Most people don't think about it when they are inside their own home or office. However, with only glass as a barrier between you and the sun's ultraviolet rays, you are still susceptible to damage.
In addition to preventing harmful UV rays, having your home window tinting will also:
Keep rooms cool in warm months
Prevent glare
Reduce interior fading
Increase privacy
Increase protection from shattered glass
Help to retain heat in cold months
Hero Program in Los Angeles window tinting heat control it may be helpful to improve energy savings
Los Angeles Window Tinting blocks UV ray
Home owners in Los Angeles often overlook the subtle, gradual and powerful effects of the sun. In addition to its damaging affects to our skin, sunlight can also be very damaging to our possessions. When rooms are exposed to direct sunlight without Los Angeles window tinting install, it can cause fading and damage to the overall appearance of everything in the room, including:
Furniture – Have you ever gone to rear range the furniture in your room, only to discover that your sofa has a large area of fading on the side that was closest to a window? Any furniture that is exposed to sunlight, even through windows, is at risk of fading. Sometimes the fading occurs evenly, so it is not as noticeable. However, the overall look has become drab. When you look at earlier dated pictures, you realize that the color may have faded drastically from the original shade it was when you purchased it.
Drapery and Curtains – Drapes, curtains, and fabrics are a beautiful accessory to a room. However, these window treatments can be a costly investment, so you want to ensure they're protected. Without window tinting, drapes and curtains are the first line of defense from the sun, so they will often incur the most damage. We've seen many cases of draperies that have been completely ruined by sun damage. Streaks are very evident where UV rays have bleached the color out of the fabric. In some cases, fabric may even begin to deteriorate.
State Credit for
Be a Hero: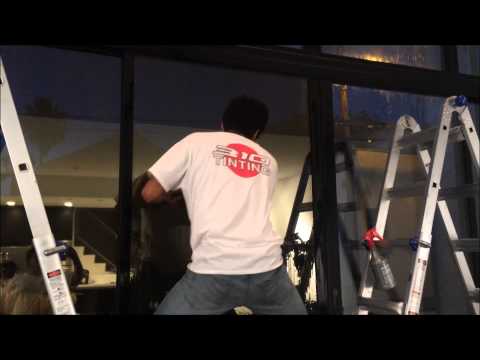 Los Angeles window tinting
HERO program is tax Credited for Window Tinting
As if it wasn't enough that you're saving money on electric bills, making your home more comfortable, adding a level of safety and privacy, and "going green"…they also get a tax credit for tinting their home windows! A provision in the recent Tax Relief, Unemployment Insurance Re authorization, and Job Creation Act of 2010 has created a tax credit opportunity for window films installed in residential structures. Under the new policy, the qualifying credit is 10% of the film cost with a maximum total credit of $500.
Best Skin harm protection is
Window Tinting in Los Angeles
Automotive Window Tint:
Tinted windows serve a very important function in protecting you and your car from the damaging rays of the sun. If you live in CL, or any area with ample sunshine, you are all too familiar with the suffocating feeling of getting into a car that has been sitting out in the scorching sun for any period of time. If you do not have car tint on your windows, your automobile has transformed into an oversized oven. And, you're forced to crawl in. If you have leather seats, the hot surface is almost unbearable. The steering wheel may also get so hot that you are unable able to grip it with bare hands until the a/c has had a chance to cool the car.
Tinting your car windows is an easy solution! When you purchase a new vehicle, the windows have only a "factory tint", which may reduce a small amount of glare, but is not sufficient in keeping your car interior protected from the sun or heat. You will need to have a professional tint company install a special auto tint on your windows that will provide the sun protection you need while driving, and will prevent your car from transforming into an easy-bake oven while it is parked. It can also help decrease injuries from glass breakage in accidents.
UV shield
Window Tinting in West Los Angeles
Tinting Law:
According to the California Highway Patrol (CHP), there are three (3) main legal restrictions for window tint on a car in the State of California:
1) Front passenger's windows cannot have after-market tint. (Keep reading…)
2) Windshields cannot have after-market tint.
3) If the rear window (rear windshield) receives aftermarket tint, the vehicle must have exterior rear view mirrors on both the left and right sides of the vehicle.
The good news is that the California tint law does allow the use of certain tint on the front side passenger windows on a motor vehicle. However, the tint film must be:
1) Transparent
2) Clear and
3) Colorless.  Keep reading…
Therefore, you can apply transparent, clear, colorless tint to the front side windows which will reject harmful UV rays.
Although it is not technically legal, some clients opt to apply window tinting to the front side windows that is not transparent, clear and colorless, but is several shades lighter than the rear window tint. Some clients feel the contrast between the light and dark tint makes the light tint much less conspicuous, and nearly undetectable.
Remember, the only people whose opinions really matter are the Police department and California Highway Patrol.  Illegal tinting is probable cause to pull you over.  So if you like to stop for happy hour on the way home from work, front passenger window tinting gives the cops a reason to pull you over.  Most cops just want a clear view into the passenger compartment.
310 TINTING – Applications we provide:
Car window tinting | tint removal | Los Angeles window tinting Laws | CHP police fix it ticket | carbon charcoal ceramic | window tint | front windshield window tinting | Clear Bra | Car Wrapping | Black Matte | Residential Window Tinting | Commercial Window Tinting | tint removal | house | Home| store | Mall | Shopping Center | ceramic window tinting | Metallic window film | Dye window tinting films | Hospital window treatment | government security film |office window tinting | Heat Rejection | UV rays | sun and radiation | Window Tinting | yacht liner | Marine Window Tinting | boat | yacht
Topics:
Automotive window tinting in Los Angeles DIY projects | window tinting Laws in Los Angeles | window tinting applications in West Los Angeles | Residential window tinting treatments | south |East | West Los Angeles tint regulations | Skin Cancer and window tinting advantages
Window Tinting In Los Angeles
Marine window tint in Los Angeles
Boat window tint in Los Angeles
Yacht Window Tint in Los Angeles
Power Boat Window Tint in Los Angeles
Sail Boat Window Tint in West LA
Automotive window tint in Los Angeles
Car Window Tinting in Los Angeles
Auto window tinting in East Los Angeles
SUV window tinting in West Los Angeles
Company Fleet Window Tinting in Los Angeles
Residential Window Tinting in Los Angeles
Home Window Tinting in West Los Angeles
House Window Tinting in East Los Angeles
Sliding Door Window Tinting in Los Angeles
Architectural window tinting in Los Angeles
Commercial Window tinting in West Los Angeles 
Office Window Tinting in West Los Angeles
Security Window Tinting in Los Angeles
Anti-Graffiti window tinting in Los Angeles
Car Wrapping in West Los Angeles
Los Angeles Window Tinting Topics
Window Tinting Laws in California
Window Tinting Shades and Colors
Heat Rejection Window Tinting
Fix it Ticket Window Tinting
UV Window Tinting Solar Shield
Nanotechnology Window Tinting
Discounted Window Tinting Prices
Yelp Window Tinting
Window Tinting Installers in LA
Tint Removal
By Armando Vera from 310 TINTING
Window Tinting Los Angeles
Automotive, Marine, Mobile, Residential, Commercial
(310)846-8464
Summary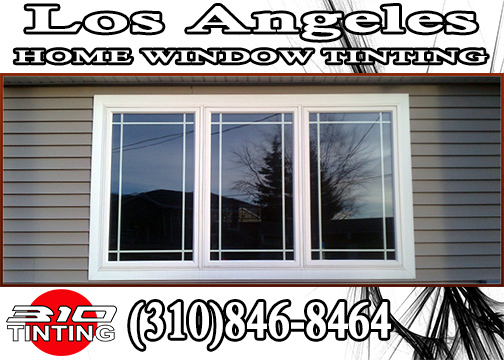 Article Name
310 TINTING Home window tinting reduce energy cost and help skin cancer prevention
Description
310 TINTING is placing window tinting in home office and car window tint in Los Angeles area with many types of window tinting applications like restaurant hotel home and many vehicles
Author