310 TINTING Anti-graffiti commercial window tinting in Los Angeles serve their purpose on restaurants and retail stores
Anti-graffiti commercial window tinting in Los Angeles serve their purpose on restaurants and retail stores
There are many reasons that managers and owners of commercial properties, stores, restaurants, and office buildings choose to tint the windows of their facility. Often, these buildings have large or multiple windows that allow the sun's UV rays to enter. A high quality window tint film can block up to 85% of the sun's heat, making your facility more comfortable and saving you money in energy costs over time.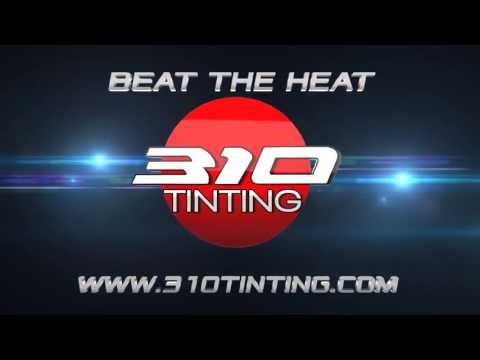 If you have ever sat in a restaurant or office with the sun shining on your face, you know how uncomfortable it can be. You may not only start to feel overheated, but the glare can make it difficult to see or concentrate.
Window tinting not only blocks the heat of the sun, it can reduce the glare by up to 95%. It blocks a significant amount of UV rays, heat, and glare to make the environment of your commercial property more comfortable and appealing to your visitors, customers, and employees. With Face Window Tinting, the sunlight is filtered and appears much softer; and the temperature of your facility stays more regulated.
By keeping the temperature of your commercial property balanced, you are able to maintain a constant temperature in your building. This helps to reduce energy and operating costs, especially with the extreme temperatures of winter and summer. With the rising energy costs that we have seen the past few years, your investment in window tint should pay off in no time.
By residential window tinting, you can save energy and reduce cooling costs by up to 30 percent. They can reduce fading of upholstery, furnishings and carpets as they block harmful UV rays. Improve your comfort and maintain temperature consistency from one room to another. As glare is reduced, TV and computer screen viewing is enhanced.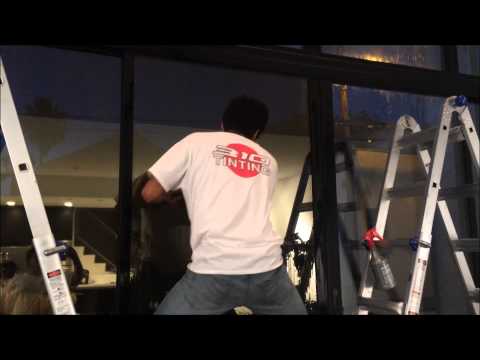 Window tinting can also provide privacy and security for your workers. Your windows can be tinted so that people passing by cannot see into your building. This helps your workers feel more protected and less like they are working in a fishbowl or on display.
People usually don't give much thought to tinting their windows, be it on their cars, in their homes or even their commercial buildings. But this unappreciated service is one of the most unique ways to achieve several things: safety, security, power efficiency and ultimately, energy conservation. Face Window Tinting provides unrivaled tinting and solar film services for residential and commercial buildings, as well as paint protection and window tinting for automobiles.
Another benefit to window tinting is that if your window should happen to break or shatter due to a robbery attempt or an accident, the tinting film helps to hold the glass together so that it does not explode all over. In the event of a window break, your visitors and employees will be much safer than with a window that has no tint.
For window tinting, businesses regularly rely on the trusted professionals. They have full time office staff and can handle any sized job. Crew leaders have been with them for years. Window films can make a big difference when it comes to saving energy, improving how comfortable you and your employee's feel, and even making your windows look more aesthetically pleasing. On average, you break even in as little as 2 years on energy cost alone; not to mention that the increased comfort level of your employee's can increase their productivity.
Keeping your home protected
Windows let in the light and offer beautiful views. But the sunlight they invite in can also cause hot spots and severe fading of your furnishings.
During storms or in the event of a break-in, windows are the most vulnerable points in your home. Window films are designed to reject solar heat, reduce fading, and they can add a valuable layer of protection to your home. Best of all, they provide all of these benefits without changing the look of your home.
By using window film, the temperature in a large structure can be reduced by up to 15º. Employees can work more efficiently at day because the TV and computer screens can easily be viewed. Window tint is made of special different grades of ultraviolet-blocking material, making you in control of how much ultraviolet you would like to block off.
Residential window tinting ads sun control and privacy without sacrificing style. Window films are some of the best ways for reducing hot spots and glare while also yielding energy savings and UV protection. Home window tinting reduces fading and provides UV protection. They also improve window safety from attempted break-ins and severe weather.
Residential window tint is a perfect way of reducing energy costs as well as providing protection for your home. There are numerous benefits of home window tint including protecting your privacy without having to sacrifice the beauty of your outdoor surroundings.
Keeping your car protected
Improving comfort, protecting car interiors and the people who occupy them is a hallmark of window films. Innovative products provide protection from the sun's harmful rays and make your car comfortable. Whether you're looking for breakthrough heat-rejection technology in a clear film or simply to minimize the harmful effects of the sun, car window tinting Los Angeles are an ideal choice.
While comfort and style are paramount, non-metallic window tint options can also help you stay protected with SPF factors exceeding 1000 while keeping you connected. They provide the ultimate in high technology, offering clear film with outstanding heat rejection to create the perfect film for high end cars. They maintain the car's original appearance, improve comfort and have no signal interference. These films never fade or turn purple and are high quality products.
When you have to drive through a hot summer morning to get to work, and then back home again in the sweltering afternoon sun, you won't realize how much gas the air-conditioning this is really costing you. Besides the monetary impact, an un-tinted car window can let several types of harmful solar radiation affect your precious skin. And how about those sun faded dashboards – wouldn't you do anything to avoid those unseemly patches where the sun seems to have burned through the coating? Most people would.
 Tinted film has become one of the most popular ways for offices to protect their staff from solar glare and overheating rooms, and it has now become increasingly popular among domestic users too. The film is easy to apply to the window, and can even be added to existing glass, so that you don't have to have your entire pane replaced. The work is quickly finished, and this means that homeowners could have complete protection from sunlight within a day or two of ordering the shade from the tinting company.
When shopping for a film, make sure you get quality products. There are many trusted brands when it comes to window tinting; among them are 310 TINTING FILMS and partnership. Don't wait anymore before investing on added protection and security in your address. For free cost estimates and inquiries contact a dealer now.
Stop the burn on your Skin
310 TINTING – Applications we provide:
Car window tinting in Los Angeles | tint removal | window tinting Laws | CHP police fix it ticket | carbon charcoal ceramic window tinting | front windshield window tinting | Clear Bra | Car Wrapping | Black Matte | Residential Window Tinting Los Angeles Commercial Window Tinting | tint removal | house | Home| store | Mall | Shopping Center | ceramic window tinting | Metallic window film | Dye window tinting films | Hospital window treatment | government security film |office window tinting | Heat Rejection | UV rays | sun and radiation | Smart Window Tinting | yacht liner | Marine Window Tinting | boat | yacht
Related Topics:
Automotive window tinting in Los Angeles DIY projects | window tinting Laws in Los Angeles | window tinting in West Los Angeles | Residential window tinting treatments | south |East | West Los Angeles window tinting regulations | Skin Cancer and window tinting advantages
Window Tinting Los Angeles
Marine window tinting in Los Angeles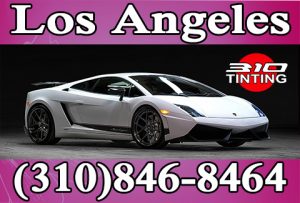 Window Tinting Los Angeles
Power Boat Window Tinting in Los Angeles
Automotive window tinting Los Angeles
Car Window Tinting in Los Angeles
Auto window tinting in East Los Angeles
SUV window tinting in West Los Angeles
truck Window Tinting in Los Angeles
Residential Window Tinting in Los Angeles
Home Window Tinting in West Los Angeles
House Window Tinting in East Los Angeles
frost Window Tinting in Los Angeles
Architectural window tinting in Los Angeles
Commercial Window tinting in Los Angeles 
Office Window Tinting in West Los Angeles
Security Window Tinting in Los Angeles
Anti-Graffiti window tinting in Los Angeles
Car Wrapping in West Los Angeles
Window Tinting Topics
Window Tinting Laws in California
Window Tinting Shades and Colors
Heat Rejection Window Tinting
Fix it Ticket Window Tinting
UV Window Tinting Solar Shield
Discounted Window Tinting Prices
Yelp Window Tinting
Window Tinting Installers in LA
Tint Removal

By Armando Vera from 310 TINTING
Window Tinting Los Angeles
Automotive, Marine, Mobile, Residential, Commercial
Los Angeles California
West Los Angeles – East Los Angeles -South Los Angeles – Central Los Angeles
Phone: (310)846-8464
Summary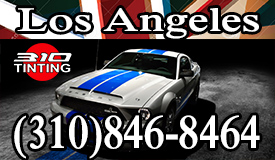 Article Name
310 TINTING Anti-graffiti commercial window tinting in Los Angeles serve their purpose on restaurants and retail stores
Description
Los Angeles window tinting breakthrough heat-rejection technology in a clear film or simply to minimize the harmful effects of the sun, car window tinting Los Angeles are an ideal choice
Author