310 TINTING Window Tinting Blocks UV Rays Reducing Risky Harmful Tanning
Window Tinting Blocks UV Rays Reducing Risky Harmful Sun Tanning
One of the most useful yet under-appreciated addition to windows of homes and automobiles during purchasing them is window tinting. Most people don't consider it a useful feature, as a result, they don't want to pay a little extra money in installing them. But what they are unaware of is that this little feature is the thin line between them leading a healthy life as opposed to not leading one in their old age.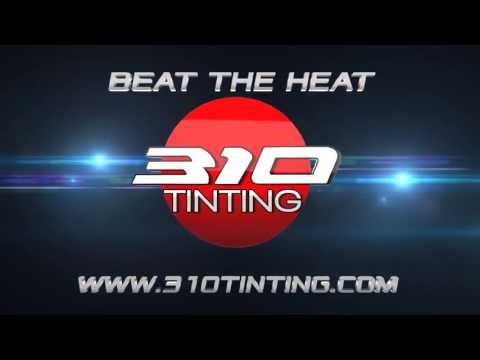 What this small but important feature does is it blocks out all the UV rays from the sun. As a result, the light that falls on us contains no harmful rays and so no harm is done to our skin or our immune system. It is a common misconception that prolonged exposure to sunlight is good for us and if it is not eradicated soon then the future may be grave.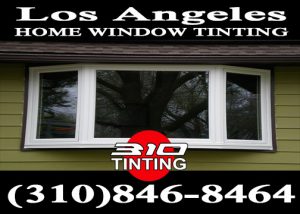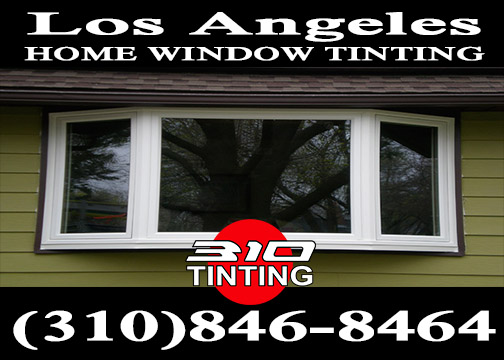 Window Tinting, Yes or No? :
Window Tinting is nothing but the addition of a thin polyester film to the interior of windows of houses, offices or automobiles. The process of installing window films is very simple but the way it blocks the UV rays from attacking our skin is immense.
There is a common misconception that the sunlight is good for our skin because it contains Vitamin-D. While that is very important for our skin, the sunlight also contains UV rays which are more harmful to our skin. So, it is important that we block out the harmful rays from most part of our days and during our normal routine. And the only way to do that without any extra hassle is by installing window tinting on all of our windows including that of the houses, offices, automobiles etc.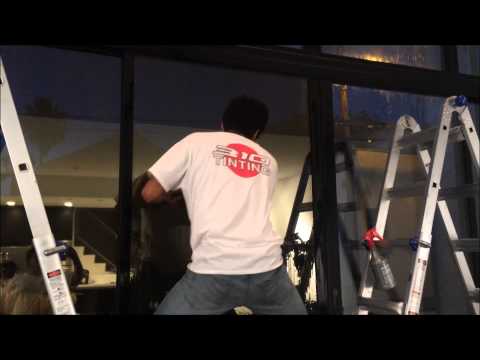 What Are UV Rays? :
Ultraviolet or UV rays are electromagnetic radiations that reach the Earth along with the sunlight. Other than reaching us naturally, they can also be produced by tanning lamps, mercury-vapor lamps, and black lights. While it is popular among people who love to get tans, it is still very harmful to the human skin. Over-exposure to this ray causes sunburns, suntans and eventually skin cancer.
UV rays of the sun also contain Vitamin-D which strengthens the bone of our body. But considering the damage UV rays alone to do our skin, it is advised that we avoid direct contact with the sunlight as much as we can. In times like these, the first and best precaution one can take are installing window films which in fact, reduces direct contact at home or office and while driving considerably.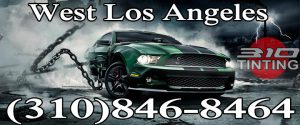 Sun Tanning:
The procedure by which the skin is darkened or tanned by bathing under the sun or with the help of sun lamps is called sun tanning or simply tanning. A tanned skin is one of the most desired features for people who are fair skinned and so the act is very famous among them. But what they are unaware of is that it is doing irreparable damage to the skin.
Sunlight contains two types of UV rays- UV A and UV B. Among them, the UV A ray is the dominant one and it directly affects the DNA of the skin. This mutates the DNA and negatively affects the immune system. This eventually leads to skin cancer. UV B rays, on the other hand, affect the superficial epidermal layer of the skin. It doesn't directly affect the DNA but it helps develop the cancer cells.
Window Tinting vs. UV Rays:
UV rays are the most harmful rays among the rays that reach the Earth through the sunlight. The Ozone layer that surrounds the Earth saves us from the UV C ray by blocking it from reaching the Earth. But the other two rays, the UV A and the UV B cannot be blocked. The Ozone layer simply doesn't possess that power. As a result, these rays reach the Earth and directly hit our skin.
Most people welcome this ray that hits their skin. They darken their skin by sunbathing. But what is unknown to most, that these rays are the sole reason of skin cancer that builds up over time, slowly, without a hint. Until and unless people educate themselves about this matter and take proper precautions, skin cancer will keep on emerging to more and more people.
The first and foremost precaution that one can take to reduce this harmful effect on their skin is install window tints. Window tints block out the UV rays and only let in the light that we actually require. While UV rays have a wavelength of 380 nm, the wavelengths of window films ranges from 380nm to 500 nm. As a result, it easily blocks out all rays detrimental to our health.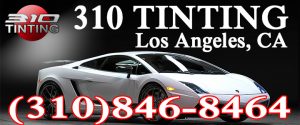 Window Tinting vs. Sun Tanning:
If someone decides to get a tan by going to the beach or through an artificial method under a sun lamp, then what they need before anything else is awareness. Awareness regarding the fact that tanning is nothing short of detrimental to their health. Most people still hold the misconception that sun bathing is good for their health because the sunlight contains Vitamin-D and it is useful for the skin. Vitamin-D is definitely useful for the skin, but getting a tan in the process is not. But the dire truth is that most people don't go to the beach or get under a sun lamp to acquire Vitamin-D, they do this to get an exotic look to their skin.
What these people need to understand that in the process of improving their aesthetics, they are doing irreparable damage to their skins. As much as Vitamin-D is important for them, UV radiation is a thousand times more harmful. Yes, there are ways to cure cancer now, but precaution is always better than the cure. So everyone should take the initiative to install window tinting to not only their houses but also in their cars and in the windows of their offices. Because these are the places an average person spend most of their time and so installing window films in these places will take out direct contacts with UV rays from most part of their days.
Advantages of Window Tinting:
The main benefit of window tinting is that it blocks out all the harmful UV rays from the sun. This might seem like a simple act, but it affects our lives in many aspects. Not only does it reduce risky harmful tanning, it also regulates the heat of the environment and reduces the sun's glare from getting into our eyes.
UV rays directly hit the DNA of our skin. This phenomenon mutates the DNA and as a result, the skin darkens. The whole process is known to common people as tanning. Clearly, this is a risky procedure and nothing short of dangerous for our skin. Installing window films solve all these problems. If we install window tinting in our homes and our offices, we can be provided with ample sunlight while not being harmed by harmful rays of the sun.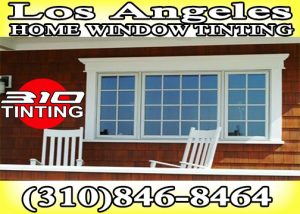 310 TINTING – Applications we provide:
Car window tinting  in Los Angeles| tint removal | Los Angeles window tinting Laws | CHP police fix it ticket | carbon charcoal ceramic | window tint | front windshield window tinting | Clear Bra | Car Wrapping | Black Matte | Residential Window Tinting Los Angeles Commercial Window Tinting | tint removal | house | Home| store | Mall | Shopping Center | ceramic window tinting | Metallic window film | Dye window tinting films | Hospital window treatment | government security film |office window tinting | Heat Rejection | UV rays | sun and radiation | Window Tinting | yacht liner | Marine Window Tinting | boat | yacht
Related Topics:
Automotive window tinting in Los Angeles DIY projects | window tinting Laws in Los Angeles | window tinting applications in West Los Angeles | Residential window tinting treatments | south |East | West Los Angeles tint regulations | Skin Cancer and window tinting advantages
Window Tinting Los Angeles
Marine window tinting in Los Angeles
Power Boat Window Tinting in Los Angeles
Automotive window tinting Los Angeles
Car Window Tinting in Los Angeles
Auto window tinting in East Los Angeles
SUV window tinting in West Los Angeles
truck Window Tinting in Los Angeles
Residential Window Tinting in Los Angeles
Home Window Tinting in West Los Angeles
House Window Tinting in East Los Angeles
Sliding Door Window Tinting in Los Angeles
Architectural window tinting in Los Angeles
Commercial Window tinting in Los Angeles 
Office Window Tinting in West Los Angeles
Security Window Tinting in Los Angeles
Anti-Graffiti window tinting in Los Angeles
Car Wrapping in West Los Angeles
Window Tinting Tips and Know How

By Armando Vera from 310 TINTING
Window Tinting Los Angeles
Automotive, Marine, Mobile, Residential, Commercial
Los Angeles California
West Los Angeles – East Los Angeles -South Los Angeles – Central Los Angeles

Call us now @ (310)846-8464
Summary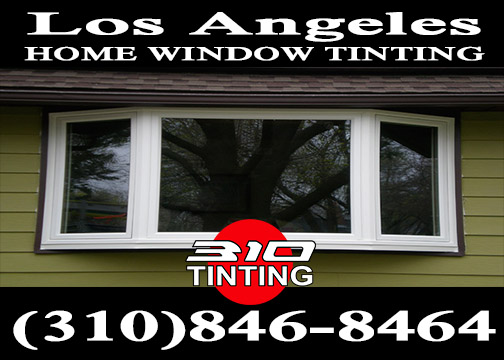 Article Name
Window Tinting Blocks UV Rays Reducing Risky Harmful Sun Tanning
Description
installing Los Angeles window tinting films in fact reduces sun UV contact at home or office and while driving considerably.
Author