310 TINTING Heat control window tinting in Los Angeles beat the heat
Los Angeles Window Tinting
Heat control window tinting beat the heat
Heat control  and window tinting in Los Angeles California is now on demand, after climate change and racing heat temperatures in Los Angeles, window tinting not only affect Los Angeles residents but is a global concern as well.
We block ultraviolet rays given comfort to your driving habits by installing the all new car window tinting with UV shield technology
Los Angeles now have a record high in heat temperature and blocking the sun radiation ultraviolet heat will make you feel fantastic while driving in Los Angeles traffic and if you drive for more than one hour a day then window tinting can be the best solution to block UV and reduce heat on your window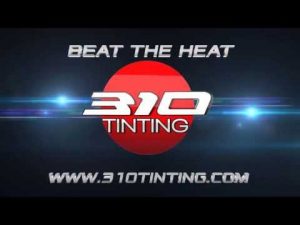 Automotive SUV luxury vehicle electric car
Window tinting Technology
UV shield is a break through car window tinting technology, is been used by drivers as their prefer choice to gain heat control as part of window tint insulation, car coating UV shield with nanotechnology is known as ceramic window tinting and qualified installers can applied to glass window surfaces amazing clear window tinting on your windshield with an almost invisible nanotechnology of ceramic window tinting films.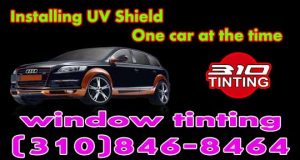 Automotive Residential Commercial Marine
Comfort with residential window tinting
Home window tinting in Los Angeles houses and apartments help reduce heat temperature with insulation treatments, window tinting in Los Angeles can be the reason that most consumers  where waiting for, now home window tinting and nanotechnology insulator of ceramic composite are made for residential window tinting films, eliminate floor and furniture fading around your home, films can be clear and shades look more natural while window tinting insulation drop temperature of your home up to 10 degrees or more creating a chain of big energy savings with window tinting films and treatments of heat reduction.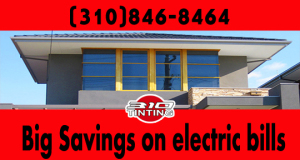 Office Retail Store
Commercial Window Tinting
New Commercial window tinting
Office and retail business window tinting in Los Angeles elevate work activity when heat control is applied to windows around your work environment, commercial window tinting treatments can be done in different types of Los Angeles commercial window tinting films and insulation treatments providing heat control efficiency with big energy savings month to month on electrical bills.
 new thermal control reduce energy bills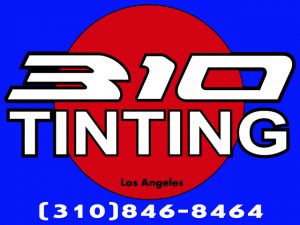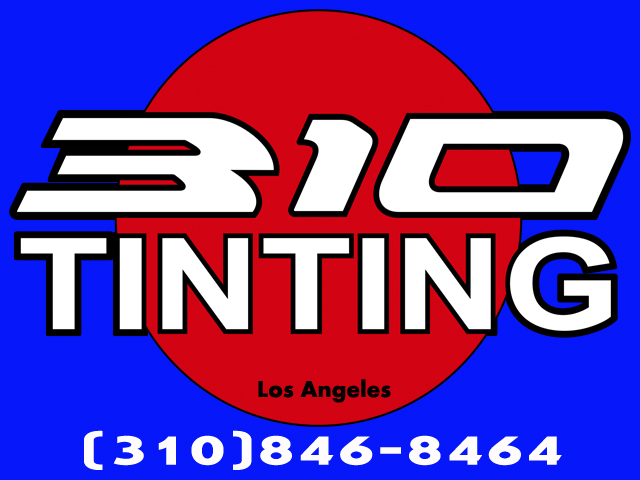 Installing Window Tinting in los Angeles
Marine window tinting apply to boat yacht sail or power
Best marine window tinting in Los Angeles
Marine window tinting in Los Angeles a new sensation for your boat or yacht look much better than ever when we install window tint insulation heat with sun control, energy saving efficiency and UV ray shield technology to prevent over exposure of UVB and UVA rays inside boat cabins.
310 TINTING – Applications we provide:
Car window tinting | tint removal | window tinting Laws | CHP police fix it ticket | carbon charcoal ceramic | window tint | front windshield window tinting | Clear Bra | Car Wrapping | Black Matte | Residential Window Tinting | Commercial Window Tinting | tint removal | house | Home| store | Mall | Shopping Center | ceramic window tinting | Metallic window film | Dye window tinting films | Hospital window treatment | government security film |office window tinting | Heat Rejection | UV rays | sun and radiation | Window Tinting | yacht liner | Marine Window Tinting | boat | yacht
Topics:
Automotive window tinting in Los Angeles DIY projects | window tinting Laws in Los Angeles | window tinting applications in West Los Angeles | Residential window tinting treatments | south |East | West Los Angeles tint regulations | Skin Cancer and window tinting advantages
Window Tinting
Marine window tinting in Los Angeles
Boat window Tinting in Los Angeles
Yacht Window Tinting in Los Angeles
Power Boat Window Tinting in Los Angeles
Sail Boat Window Tinting in West LA
Automotive window tinting in Los Angeles
Car Window Tinting in Los Angeles
Auto window Tinting in East Los Angeles
SUV window Tinting in West Los Angeles
Company Fleet Window Tinting in Los Angeles
Residential Window Tinting in Los Angeles
Home Window Tinting in West Los Angeles
House Window Tinting in East Los Angeles
Sliding Door Window Tinting in Los Angeles
Architectural window Tinting in Los Angeles
Commercial Window tinting in Los Angeles
Office Window Tinting in West Los Angeles
Security Window Tinting in Los Angeles
Anti-Graffiti window tinting in Los Angeles
Car Wrapping in West Los Angeles
Window Tinting Topics
Window Tinting Laws in California
How much Cost Window Tinting
Window Tinting Shades and Colors
Heat Rejection Window Tinting
Fix it Ticket Window Tinting
UV Window Tinting Solar Shield
Nanotechnology Window Tinting
Discounted Window Tinting Prices
Yelp Window Tinting
Window Tinting Installers in LA
Tint Removal
By Armando Vera from 310 TINTING
Window Tinting Los Angeles
Automotive | Marine | Mobile | Residential | Commercial


Phone: (310)846-8464

 

Summary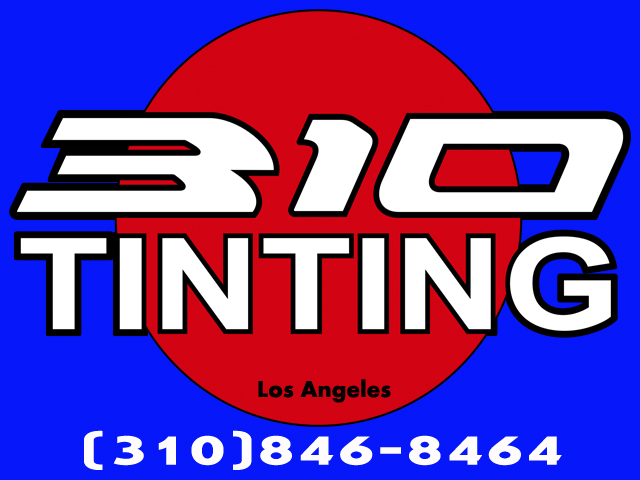 Article Name
310 TINTING Heat control window tinting in Los Angeles beat the heat
Description
Los Angeles car window tinting treatment company specialized on glass window tinting for residential commercial car RV and all vehicles in need of sun ultraviolet radiation heat blockage with nanotechnology ceramic window tinting applications in Los Angeles California
Author